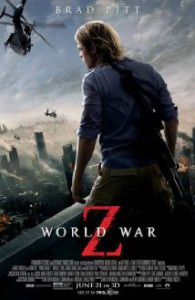 I recently went to see World War Z. I'm not really a big zombie movie fan, but it was suitably exciting and nerve-wracking. I quite enjoyed it.
It is however, a little bit silly.
For example, the friend with whom I watched it, just didn't buy John Gordon Sinclair as a US Navy SEAL Commander.
I didn't quite buy how the zombies worked.
Now, if you don't enjoy a bit of pedantic nit-picking or if you fear plot spoilers, please look away now.
SPOILERS FOLLOW